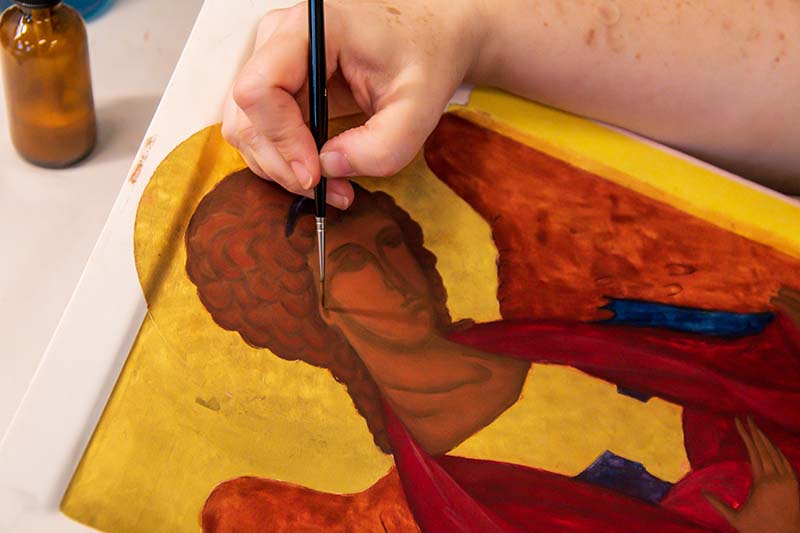 Classical Iconography Institute
Published on 03.09.2023 by Rachel
Gold leaf has many uses across a broad range of historic and traditional art forms, one of the oldest of these is iconography and sacred art. We were recently contacted by the Classical Iconography Institute, a nonprofit fine arts educational institution based in Oregon US regarding gold to be used in an upcoming iconography gilding retreat.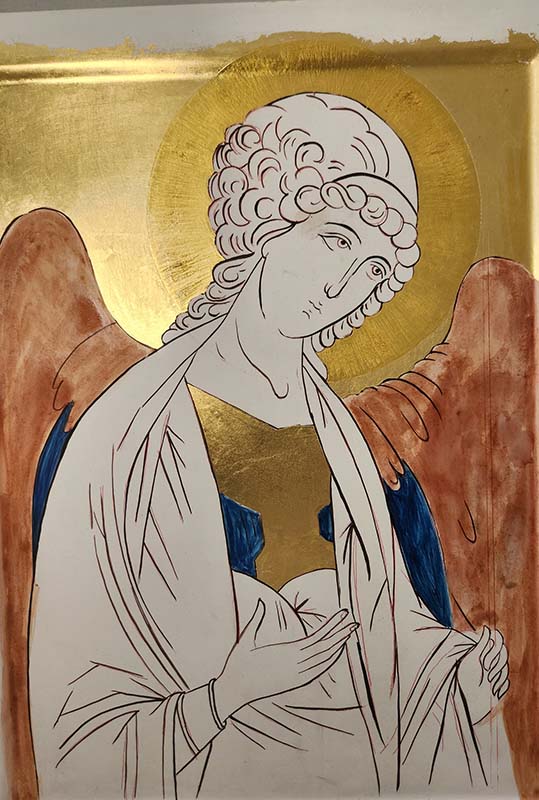 We were very happy to discuss gold and suggest materials for this retreat, they opted for Manetti leaf in a variety of colours and carats and kindly sent some photos from the event.
The institute teaches the icon's history, underlying theology and symbolism alongside the technique of painting and gilding. Throughout the year they run a variety of classes and retreats, details of which can all be found on their website here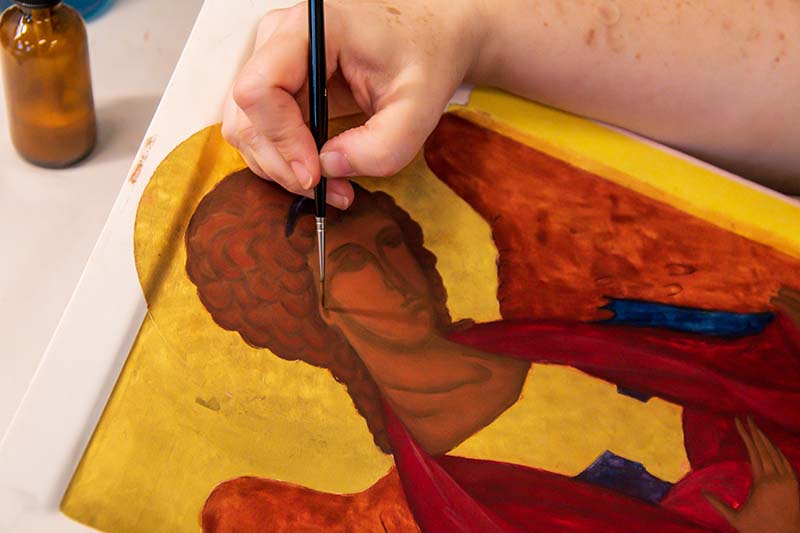 The Classical Iconography Institute aims to teach and preserve historic and traditional artforms in such a way as to preserve its historical authenticity. Students are taught about preparing gesso made from ground marble and rabbit skin glue, mixing traditional earth & mineral pigments from Zecchi's Colori Belle Arti in Florence, applying geometry to the board, foundational drawing, and finally painting and gilding.

Below, a student gilds an icon of St. Michael the Archangel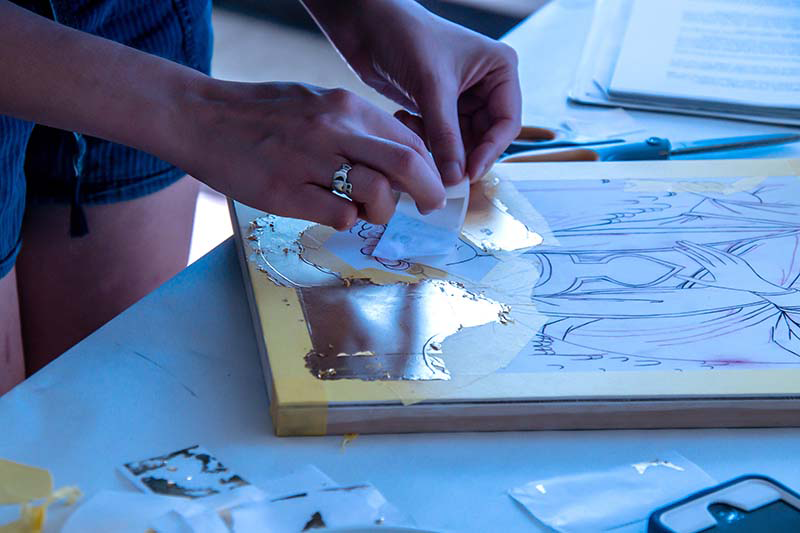 During the course there was also a presentation of the Abbeys Illuminated Manuscripts, showcasing some incredibly beautiful and intricate work.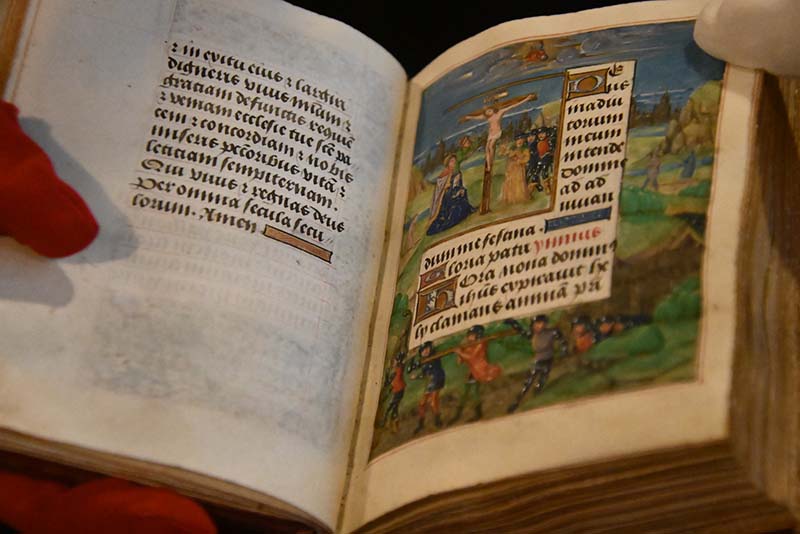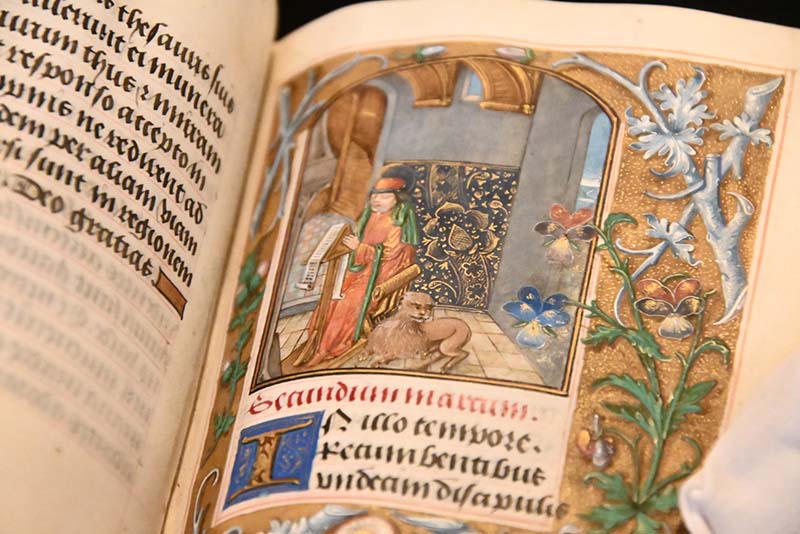 As well as the retreat, there was an exhibition of more than 60 original icons in the Abbey Library from July 25 until August 10, which drew over 1,000 visitors and I'm sure was a huge success.

Many thanks to Christine Thum Schlesser for sending us these images and sharing information on the institute. Its wonderful to see these artforms being honoured and preserved in such a beautiful way.
Hooray!
Product added to basket!