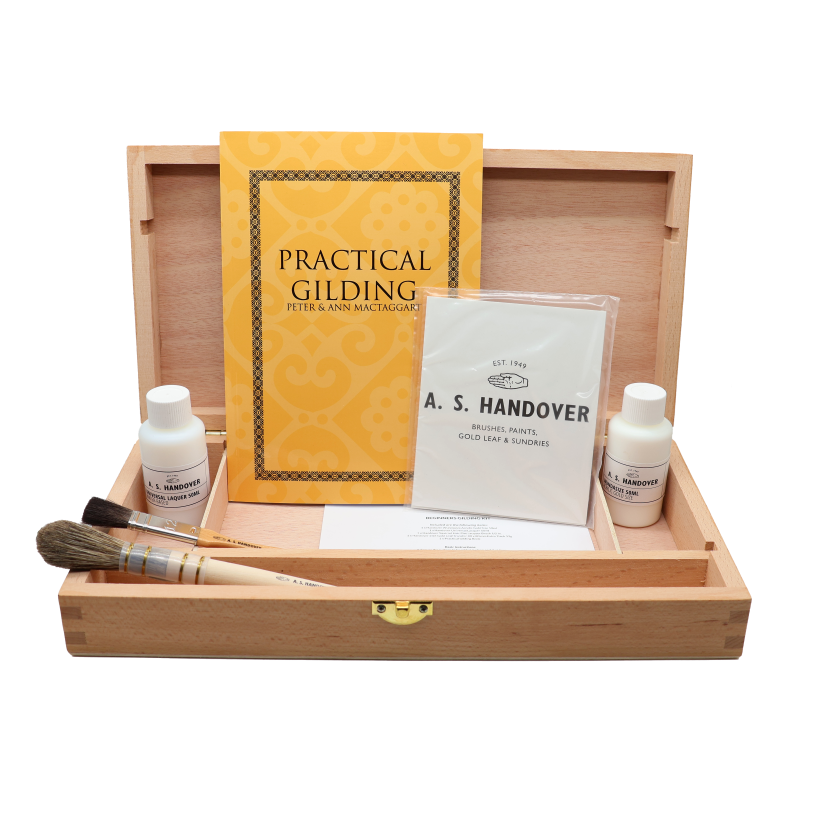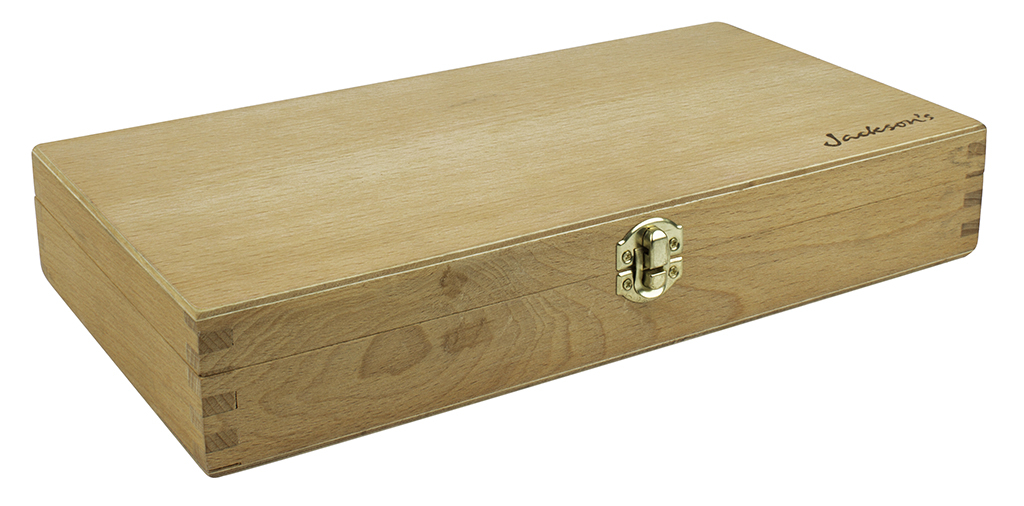 Handover : Gilding Kit
Product code: GILDKIT1
INFORMATION
The Handover Gilding set contains all of the materials you will need to start gilding, together with the instructional paperback 'Practical Gilding' which aims to demystify the process. The set consists of a Wooden Storage Box of sustainable kiln-dried Beech (32 x 17 x 4cm) filled with the following gilding materials and instructional matter:
1x Instruction leaflet/Sticker
1x Handover Wundasize Acrylic Gold Size 50ml
1x Handover Universal Lacquer 50ml
1x Handover Soft Hair Mop Quill #6
1x Handover Squirrel Hair Flat Lacquer Brush 1/2 in.
1x Handover 23ct Gold Leaf Transfer 80 x 80 mm Extra Thick 13g
1x Practical Gilding Book
Descriptions and explanations of the materials, equipment and traditional, professional methods of oil and water gilding are clearly set out in 'Practical Gilding'. Originally conceived as a pamphlet for musical instrument makers, the authors soon discovered that by expanding the text they had written a book that would be an essential tool for craftspeople, conservators, gilders, decorative artists, antique dealers and collectors. This Archetype edition is a facsimile of the original book published by Mac & Me Ltd.
PRODUCTS RELATED TO THIS ITEM
LATEST FROM THE BLOG
03rd September 2023
Classical Iconography Institute
Gold leaf has many uses across a broad range of historic and traditional art forms, one of the oldest of these is...
18th May 2023
Hertford Art Society
This year marked the Hertford Art Society 70th Open Exhibition since the society was formed in 1953. The society is made up...
12th May 2023
NEW PRODUCT – Signwriting Kit Update
Choosing you first signwriting materials can seem over whelming when there are so many options so we have launched three new sign...
Hooray!
Product added to basket!