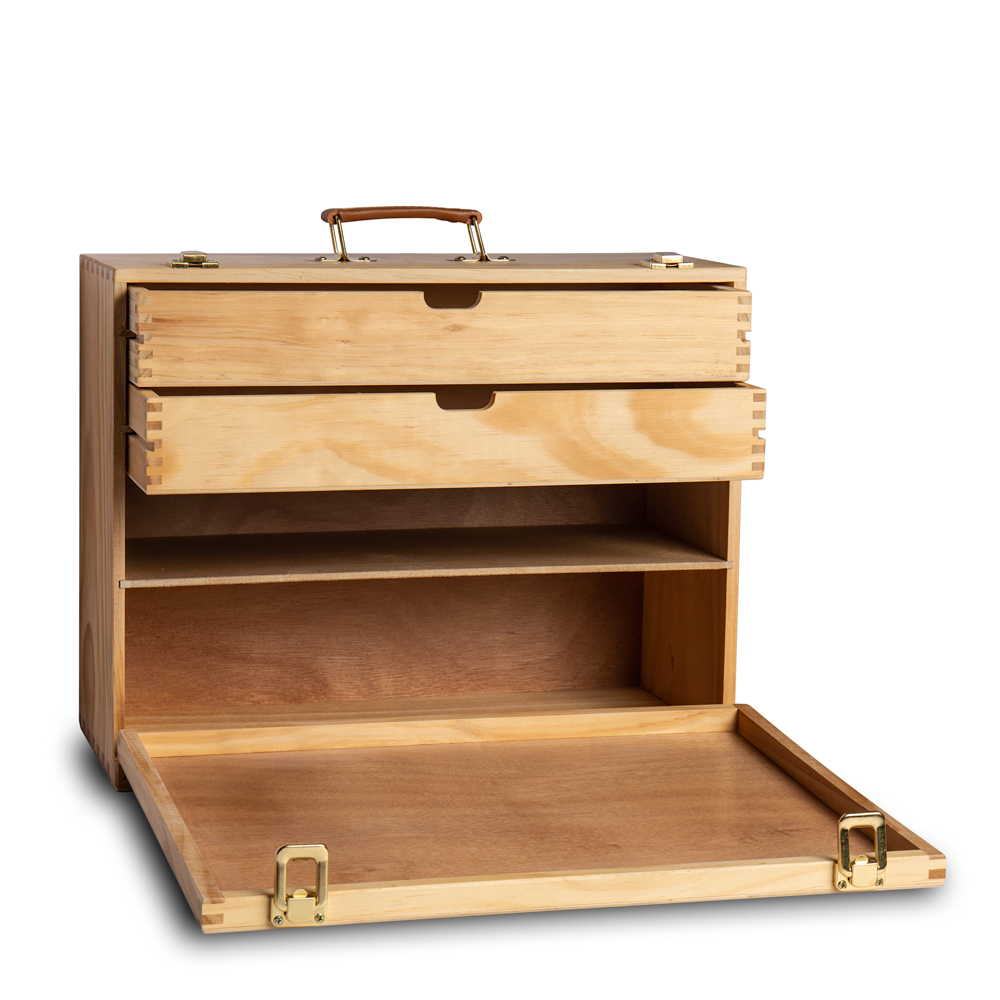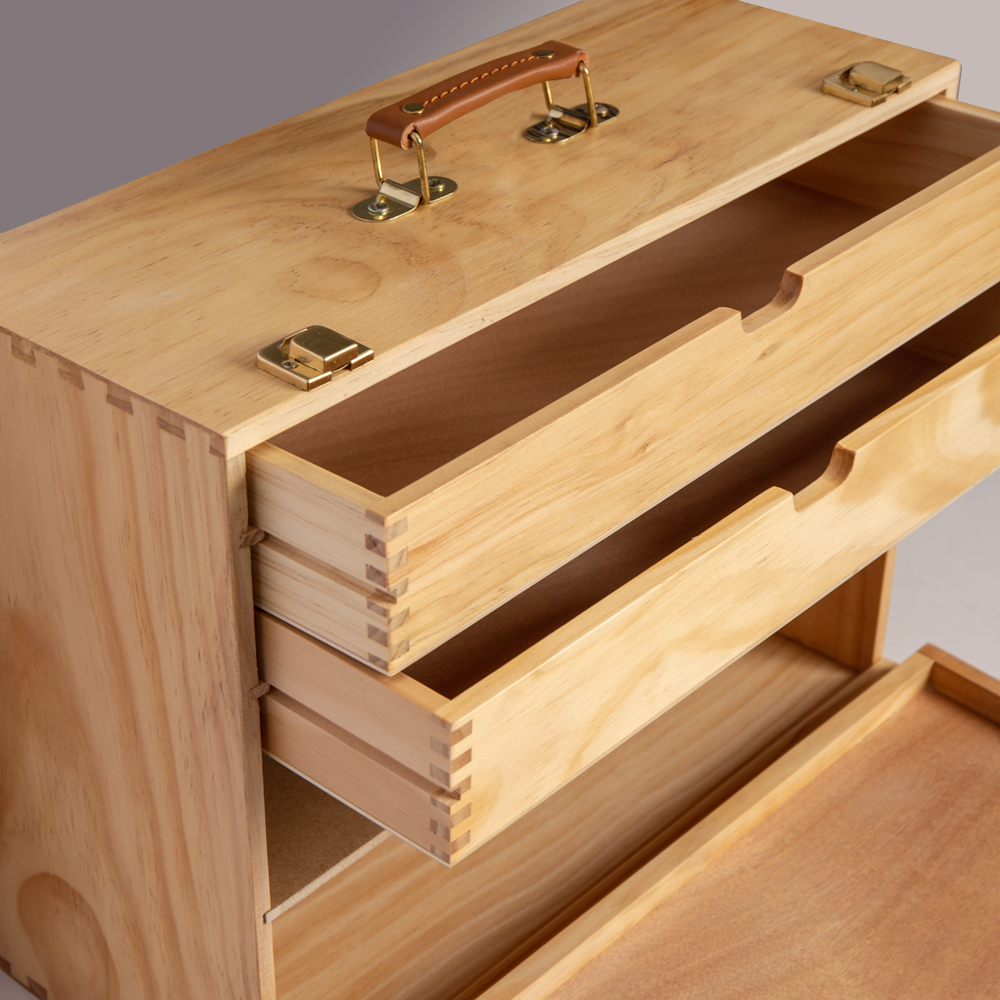 Handover : Wooden Kit Box 45 x 35 x 20cm : QUALITY 1
Product code: KIT2
INFORMATION
This signwriting kit box was designed based on a description in Bill Stewart's book 'Signwork' from 1985. It is made from pine, with a plywood front to keep it lightweight for mobility.
Handover wooden kit boxes are available in three sizes and designed to perfectly store your equipment at home or on the move. This front hinged box with shelves and two draws is the perfect travel or presentation piece with helpful storage solutions in built.
Solid wood
Sturdy handle
Removable sections for customisation
Two drawers measuring 45cm width and 15.5 cm in depth with an internal height of 6cm
Two in-built shelves one with a height of 7cm and the other with a height of 12.5 cm both have a depth of 17.9 cm and a width of 43.3cm
Very pleasing and appealing design
Discreet Handover logo in the top right corner
This box measures 45 x 35 x 20cm
PRODUCTS RELATED TO THIS ITEM
LATEST FROM THE BLOG
03rd September 2023
Classical Iconography Institute
Gold leaf has many uses across a broad range of historic and traditional art forms, one of the oldest of these is...
18th May 2023
Hertford Art Society
This year marked the Hertford Art Society 70th Open Exhibition since the society was formed in 1953. The society is made up...
12th May 2023
NEW PRODUCT – Signwriting Kit Update
Choosing you first signwriting materials can seem over whelming when there are so many options so we have launched three new sign...
Hooray!
Product added to basket!