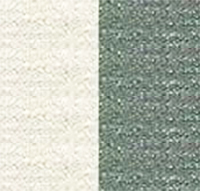 Handover : Pearlescent Mica Powder : 20g : Pearl Green 235
Product code: MICA20PGR
In stock
Availability: 100 in stock
INFORMATION
This is a 20g bottle of Irodin Pearlescent Mica Powder. Made from tiny particles of mica, mica powders provide a pearly, metallic look without metal. Mica powders are non-toxic and color fast, with a neutral pH, and though you wouldn't want to purposefully inhale them, they are less dangerous than metal pulvers. Available in a wide array of colors, mica powders have numerous uses for polymer clay artists as well as those who work in other media. They can be applied dry to the surface of raw clay, mixed into raw clay, painted onto raw or cured clay (though most will have to be mixed into a moist medium, first), and so on. Most surface applications will need a coat of polymer clay-friendly finish to prevent the powders from gradually rubbing off. The colour of this powder is Pearl Green.
PRODUCTS RELATED TO THIS ITEM
LATEST FROM THE BLOG
03rd September 2023
Classical Iconography Institute
Gold leaf has many uses across a broad range of historic and traditional art forms, one of the oldest of these is...
18th May 2023
Hertford Art Society
This year marked the Hertford Art Society 70th Open Exhibition since the society was formed in 1953. The society is made up...
12th May 2023
NEW PRODUCT – Signwriting Kit Update
Choosing you first signwriting materials can seem over whelming when there are so many options so we have launched three new sign...
Hooray!
Product added to basket!