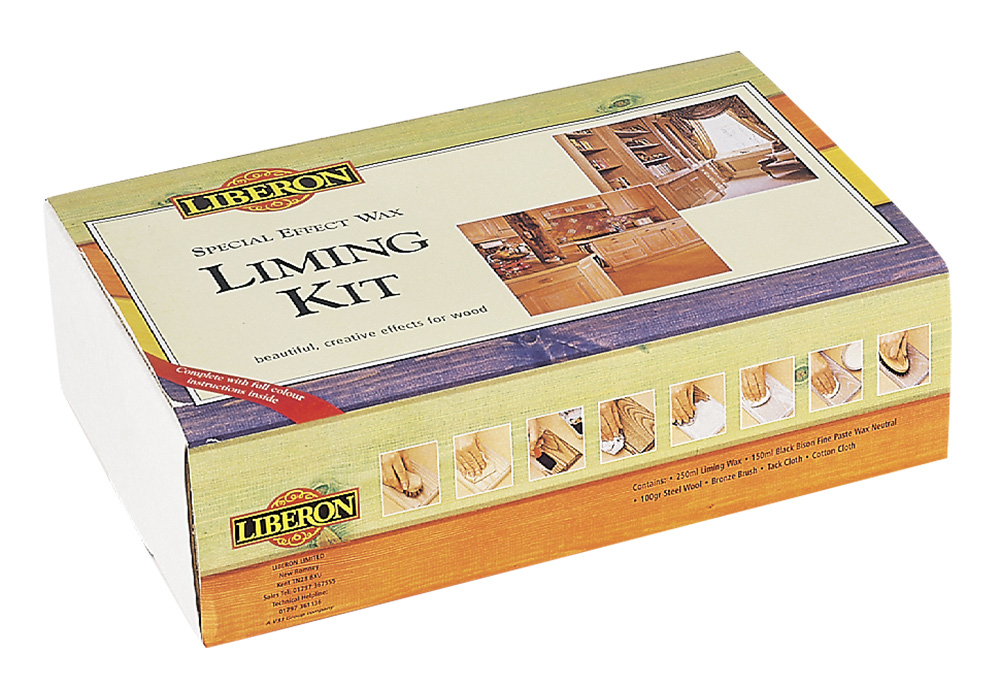 Liberon : Liming Wax
Out of stock
SELECT A COLOUR TO VIEW MORE INFORMATION
INFORMATION
Product use
Liberon Liming Wax is a white wax that is used to create a limed effect on oak and other hardwoods. It is easy to use and EN71 Part 3 Approved – Safe for toys.
Preparation
Ensure the surface is clean, dry and free from any previous finishes. Open the grain with a Liberon Bronze Liming Brush. On softwoods such as pine, use a wire brush or coarse abrasive paper to score the timber.
If you wish to enhance the effect, colour the wood with Liberon Palette Wood Dye before applying the liming wax. Liberon Palette Wood Dyes are available in a wide selection of wood shades.
Application
Work the liming wax into the grain of the wood with Liberon Ultra fine Steel Wool (0000) or a lint-free cotton cloth and wipe over with a clean cloth to remove excess. Allow to dry for 3 minutes.
Remove the white haze using a cloth and Neutral Black Bison Paste Wax, or if a water-resistant finish is required, with Liberon Finishing Oil.
Apply a second coat of Black Bison Wax and buff or add another coat of oil. The more coats of oil that are applied the greater the water resistance and the higher the shine.
Important
Always test product on a spare surface or inconspicuous area for colour, compatibility and end result.
Coverage
4-5m2 per 250ml
PRODUCTS RELATED TO THIS ITEM
LATEST FROM THE BLOG
03rd September 2023
Classical Iconography Institute
Gold leaf has many uses across a broad range of historic and traditional art forms, one of the oldest of these is...
18th May 2023
Hertford Art Society
This year marked the Hertford Art Society 70th Open Exhibition since the society was formed in 1953. The society is made up...
12th May 2023
NEW PRODUCT – Signwriting Kit Update
Choosing you first signwriting materials can seem over whelming when there are so many options so we have launched three new sign...
Hooray!
Product added to basket!