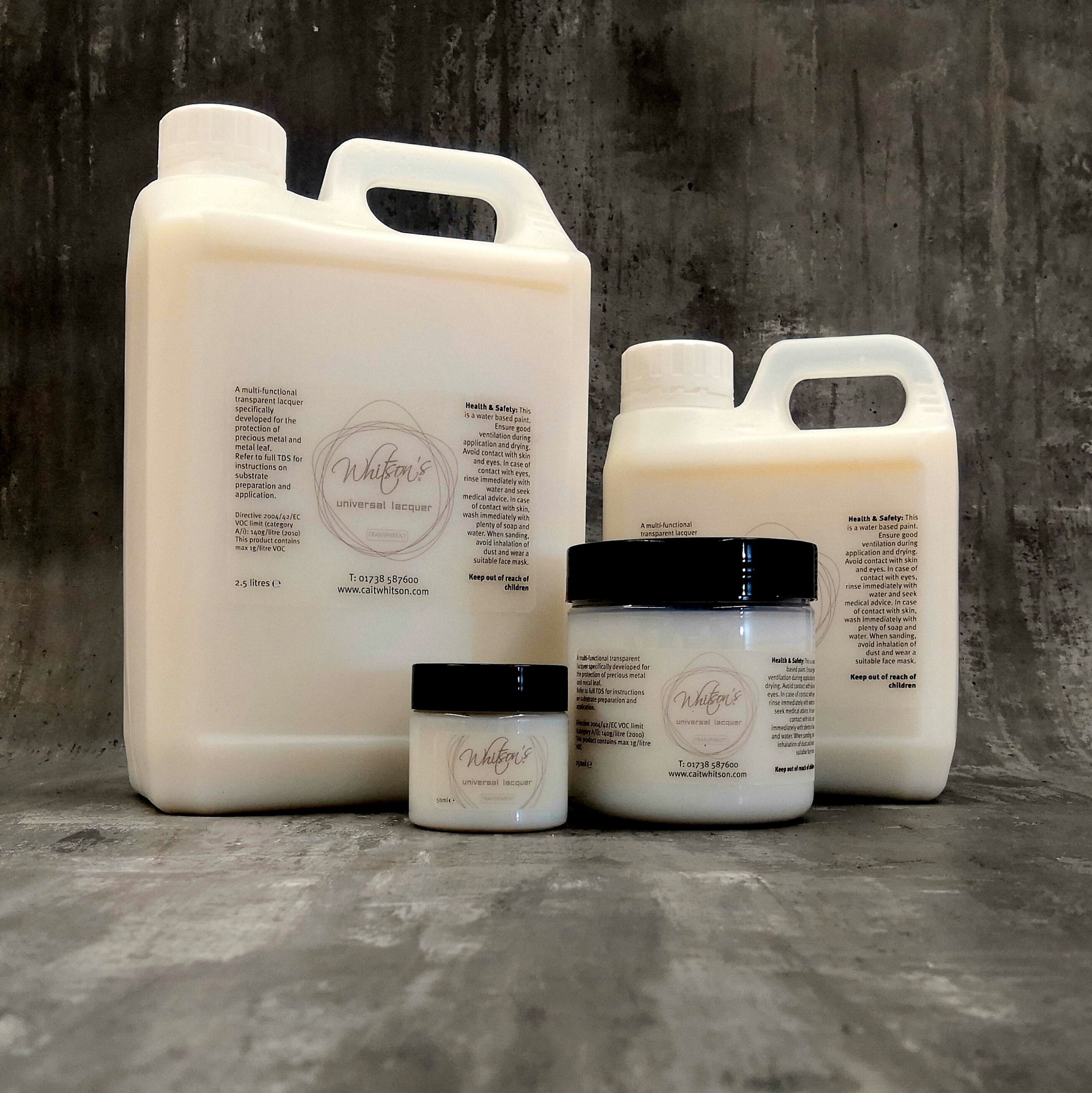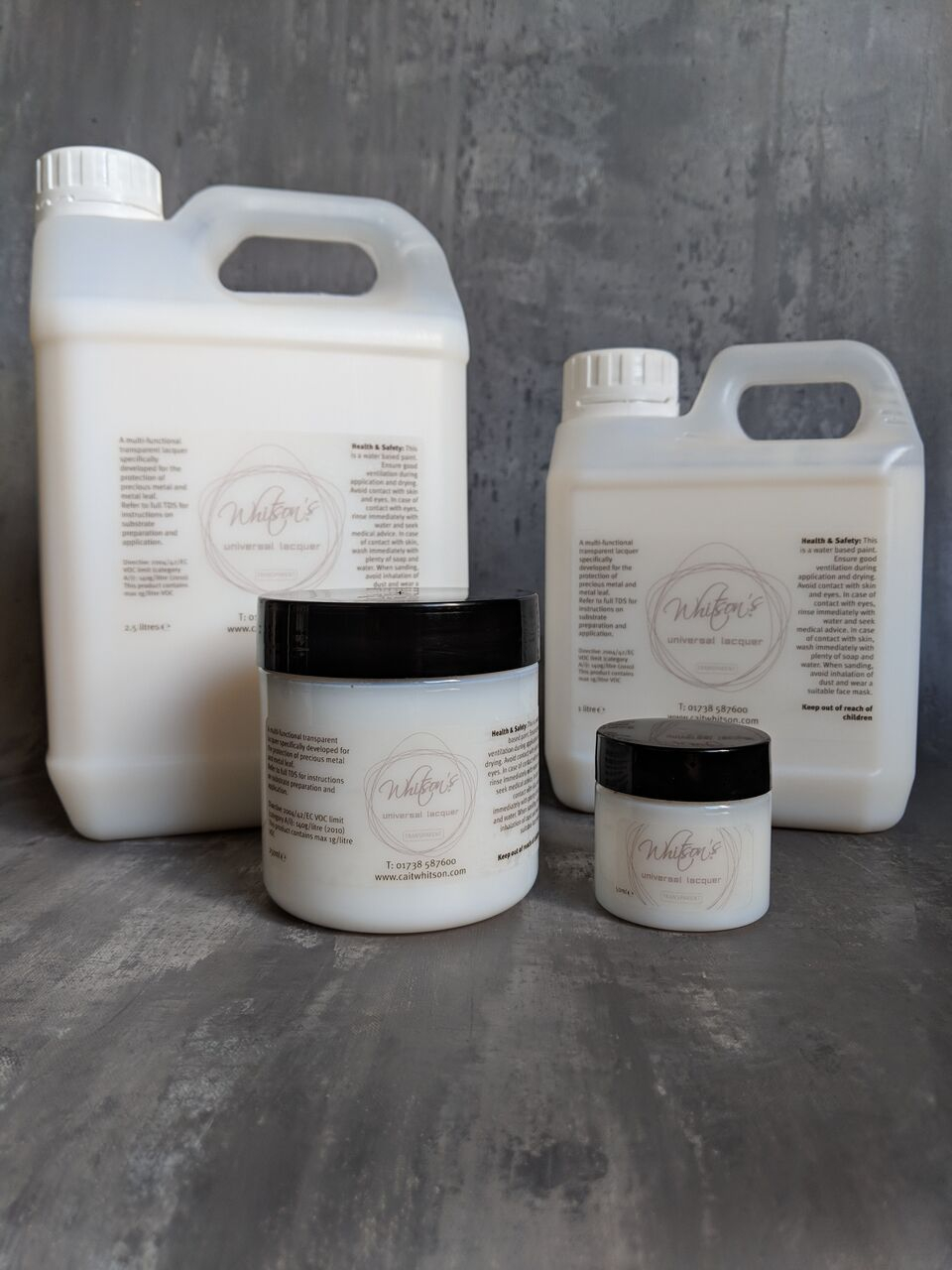 Whitson's : Universal Lacquer
In stock
SELECT A COLOUR TO VIEW MORE INFORMATION
INFORMATION
Whitson's Universal Lacquer has been specifically developed for the protection of metal leaf and precious metal, however due to excellent film properties it can be used in a wide range of applications making it truly multi-functional. The product dries to form a hard yet flexible film with good adhesion, resulting in a finish with excellent wear characteristics. The cured film exhibits excellent barrier properties to moisture and atmospheric gasses.
Preparation
When using this lacquer the surface must be thoroughly cleaned and degreased. Failure to clean the surface can lead to cissing and the lacquer not adhering. This step is essential when applying the lacquer over metal leaf.
For cleaning we recommend using a clean and non-abrasive cloth dampened with a neutral cleaning agent.
Application
Always ensure the Lacquer is well-stirred before application. Stir, rather than shake lacquer, to avoid introducing air and bubbles into the lacquer. Ensure all your tools and containers are as clean as possible. Any contamination while applying the lacquer can cause discolouration or a substandard finish!
When applying the Universal Lacquer on leaf we recommend laying the first layer very thinly (60 – 80 micrometre wet film thickness.) Over-application may result in discolouration of the finish.
For best protection it is highly recommended to apply two coats of the Lacquer, following the overcoat times in the TDS.
Coverage
12.5m2/litre
Cleaning
Clean all equipment with water. Do not pour back any unused product into the container. Dispose of any unused material according to local regulations.
Drying Times
10°C :
Touch Dry: 1 hour, Minimum Overcoat: 24 hours, Full Cure*: 28 days
20°C:
Touch Dry: 40 mins, Minimum: Overcoat 16 hours,  Full Cure*: 28 days
*Majority of cure will occur within 7 days, but full properties will develop over 28 days
–
Shelf life 12 months in unopened packs.
PRODUCTS RELATED TO THIS ITEM
LATEST FROM THE BLOG
03rd September 2023
Classical Iconography Institute
Gold leaf has many uses across a broad range of historic and traditional art forms, one of the oldest of these is...
18th May 2023
Hertford Art Society
This year marked the Hertford Art Society 70th Open Exhibition since the society was formed in 1953. The society is made up...
12th May 2023
NEW PRODUCT – Signwriting Kit Update
Choosing you first signwriting materials can seem over whelming when there are so many options so we have launched three new sign...
Hooray!
Product added to basket!