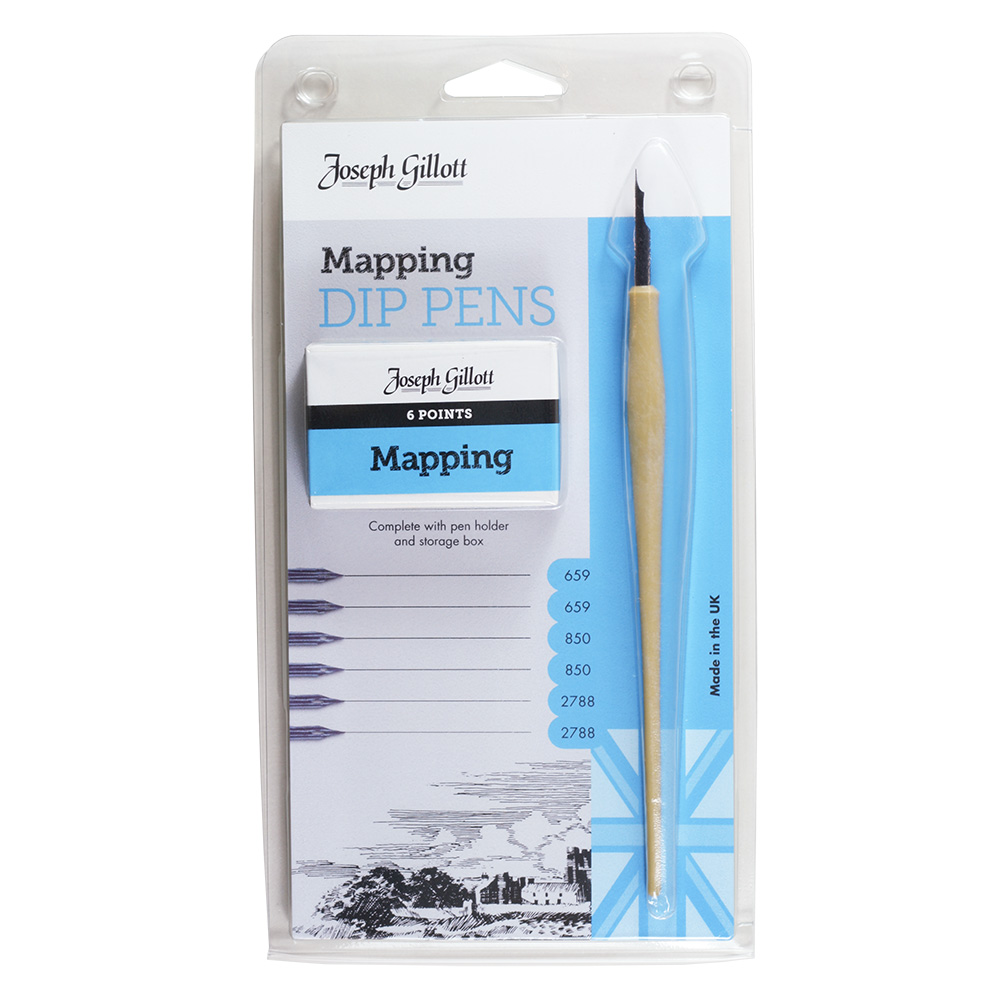 William Mitchell : Calligraphy Pens, Nibs & Holders
Out of stock
SELECT A COLOUR TO VIEW MORE INFORMATION
INFORMATION
William Mitchell Calligraphy Ltd. have been designing and manufacturing exceptional writing tools for almost 200 years. This British based firm is known for its famous calligraphy, drawing and mapping pen nibs made of the supplest steel. William Mitchell nibs include Round Hand, Italic, Poster, Scroll, and Copperplate styles.
The Mitchell family are thought to be the first dip pen manufacturers to use machines to cut their pen nibs. John and William Mitchell began making nibs together in the early 1820s and in 1822 it was John Mitchell who pioneered the mass production of steel pens. William Mitchell established his own pen making business in 1825 and his pens are still thought of as the highest quality writing implements today.
Over the years William Mitchell has merged with several notable pen manufacturers including Hink, Wells & Co., Perry and Co. and John Mitchell (reuniting the original brother's firms). William Mitchell and Joseph Gillott (a nib manufacturing firm originally started by the Mitchell's brother-in-law) amalgamated in 1969. William Mitchell still produces Joseph Gillott pens which are ideal for drawing, mapping, manga, comic book illustration and small copperplate writing. These delicate tools are ideal for both professional and keen amateur use.
PRODUCTS RELATED TO THIS ITEM
LATEST FROM THE BLOG
03rd September 2023
Classical Iconography Institute
Gold leaf has many uses across a broad range of historic and traditional art forms, one of the oldest of these is...
18th May 2023
Hertford Art Society
This year marked the Hertford Art Society 70th Open Exhibition since the society was formed in 1953. The society is made up...
12th May 2023
NEW PRODUCT – Signwriting Kit Update
Choosing you first signwriting materials can seem over whelming when there are so many options so we have launched three new sign...
Hooray!
Product added to basket!